When a child presents with acute, sudden weakness, a neurologist needs to consider a broad spectrum of different diseases.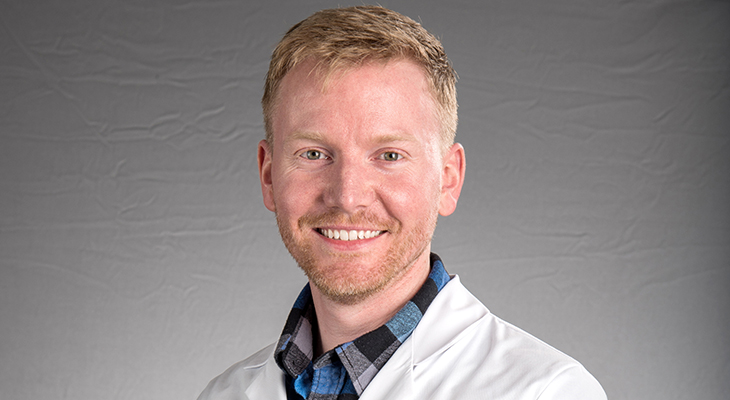 When a child presents with acute, sudden weakness, a neurologist needs to consider a broad spectrum of different diseases, according to Michael L. Sweeney, M.D., a pediatric neurologist with Norton Children's Neuroscience Institute, affiliated with the UofL School of Medicine.
"If someone is presenting with weakness that came on over the course of hours, it's really stroke until we can prove otherwise," Dr. Sweeney said.
Meningitis and encephalitis also can cause focal neurologic abnormalities. Other possibilities include metabolic disease, and inflammatory causes like acute disseminated encephalomyelitis (ADEM) or transverse myelitis (TM).
Another possibility is the rare neurologic condition acute flaccid myelitis (AFM), which causes sudden weakness in the limbs and inflammation of the spinal cord.
With AFM, children typically present with weakness in one or two limbs, but all four limbs may be affected. The vast majority of cases reach their peak symptom severity within 24 hours. AFM also may have a subacute presentation, from four to 21 days.
"In other diseases of the spinal cord, they may present with a more rigid or spastic presentation, but in AFM the kids come with really drastic loss of muscle tone," Dr. Sweeney said.
Dr. Sweeney pointed to the case of a 3-year-old with a history of mild asthma treated for strep pharyngitis a week before being admitted at Norton Children's Hospital with acute respiratory distress, which was thought to be asthma exacerbation. On the night of his admission, a nurse noticed he wasn't moving his arm very well. Over the next 48 hours, he progressed to complete flaccid quadriplegia.
Refer a patient
Use Norton EpicLink to quickly and easily refer a patient to Norton Children's Neuroscience Institute.
Proximal weakness is unique to AFM
Compared to TM, AFM is more likely to present with proximal weakness rather than distal, so children present first with weakness in their deltoids or upper arms, or they have difficulty standing from a sitting position, according to Dr. Sweeney.
AFM is often in the setting of a febrile illness, sometimes concurrently, but usually one or two weeks prior. This is typically an upper respiratory infection or GI illness, usually with fever, cough, and vomiting.
Some children also present with cranial nerve abnormalities, with facial droop or ptosis. They also can have difficulty swallowing, their voice can change, or they may present with meningismus, or stiff neck.
"We know historically flaccid myelitis has been caused by a host of different viruses. Everyone's aware of polio virus, which is now eradicated in the U.S., but other families of viruses also can cause flaccid myelitis," Dr. Sweeney said.
These include West Nile virus, Japanese encephalitis virus, herpes viruses and adenoviruses.
AFM is a disease affecting the anterior horn cells in the gray matter of the spinal cord, unlike idiopathic transverse myelitis, which is predominantly a white matter disease, according to Dr. Sweeney.
AFM diagnosis and treatment
"We get MRIs of the brain and spinal cord. We try to get thin cuts of the MRI through the areas of the spinal cord at which we think that the symptom's best localized to," Dr. Sweeney said.
A lumbar puncture is done after the imaging, and the child will undergo bloodwork to look for other causes of myelitis myelopathy. Respiratory samples, and samples from the cerebrospinal fluid (CSF), serum and stool are sent to the Centers for Disease Control and Prevention (CDC) and health department for testing.
There are no universal treatment guidelines for AFM, but IV immunoglobulin has become the mainstay, according to Dr. Sweeney.
"The thought is it's both an immunomodulator and also potentially could offer some humoral immunity against an enterovirus," he said.
AFM patients' symptoms are also closely managed, watching for temperature instability, heart rate and blood pressure variability. Many of these patients have neurogenic bowels and bladder and autonomic dysreflexia.
Steroids can be problematic and are not recommended for AFM unless there's cord swelling. Because children affected can be so young, plasmapheresis may not be safe and also out of concern for a possible vascular etiology.
"These patients really belong in the ICU until we know their symptoms have reached their peak," Dr. Sweeney said.
---