Laser ablation successfully treats super-refractory status epilepticus in a 6-year-old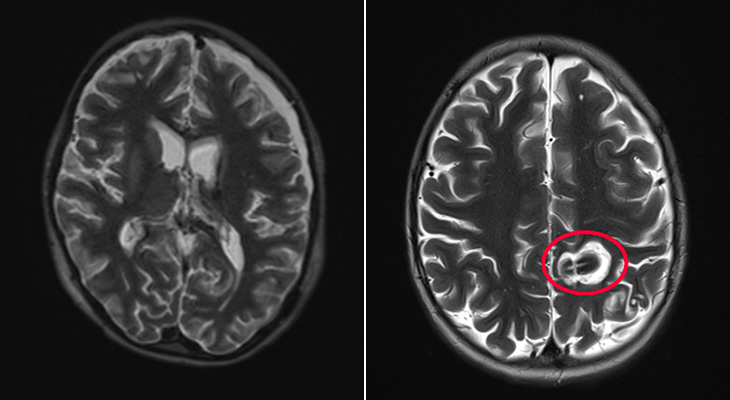 The patient
A 6-year-old girl was admitted to Norton Children's Hospital on May 11, 2020, with uncontrolled seizures that progressed to status epilepticus.
The challenge
After maximal medical intervention, neurosurgery was consulted on June 12, 2020.
Her electroencephalogram (EEG) showed a possible seizure focus in the left central and posterior regions, but her MRI showed no significant abnormalities. Over the course of about a month, however, her brain showed signs of severe injury as her status epilepticus lasted longer: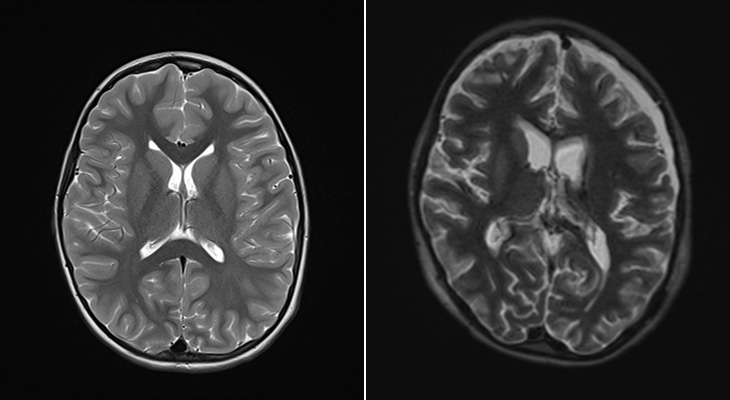 May 2020 MRI, left, shows no abnormalities. In June, a follow-up MRI shows severe brain shrinkage
The providers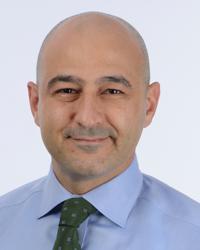 Ian S. Mutchnick, M.D.
, pediatric neurosurgeon, Norton Children's Neuroscience Institute, affiliated with the UofL School of Medicine
Erin Holbrook, lead MRI technologist, Norton Children's Hospital
Andrew Carlson, Surgical Theater
The solution
Surgeons placed stereo EEG electrodes to monitor the patient's seizures more precisely. This localized her seizures to the rostral parietal region on the left.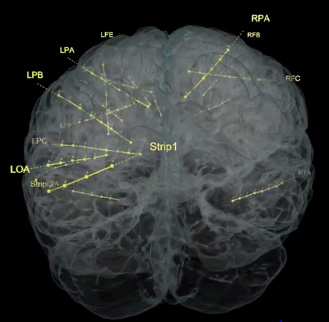 Placement of intracranial stereo EEG electrodes.
Once the patient's seizures were localized, we used the Visualase laser ablation system to heat the suspected seizure generator to cell death.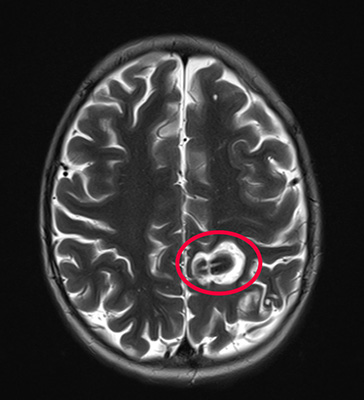 A post-ablation MRI showing (ellipse) the laser lesion of the left parietal lobe.
The result
Following her laser ablation, the patient's super-refractory status epilepticus stopped and she began her recovery. Currently, she is walking and talking and has returned to school.
Refer a patient
To refer a patient to Norton Children's Neuroscience Institute, visit Norton EpicLink and open an order for Pediatric Neurosurgery.
---